Division 5 Boys Hammer Hapless Armadale
02 May 2016 Written by HRSC
Division 5: Hamersley Rovers 8 Armadale SC 1
Game 3 of the league took us to the sprawling metropolis of Armadale, where both Div 5 teams enjoyed comprehensive victories. My sources tell me that the Reserves battled to a well-earned 4-0 win, with 2 goals each for Ryan and Bobby.
The firsts went into today's game with a strong squad, and they pressed Armadale from the start, with new boys Dan Mallatesta and Aza Parsons offering pace and skill in abundance on the flanks. Ten minutes in we went 1-0 up following some neat quick passing and a through ball from Alan Clarke, finished off by Aza who shot straight at the keeper but the sheer power of the strike was far too much for the keeper to handle. The next 10 minutes brought more chances on both ends, but the Hammers defence stood strong and snuffed out any attacks, with Alec Glass commanding his box very well. Dan Malla made it 2-0 soon after ( I'm not sure who gave the assist, but it may have been Baz).
Hammers went 3-0 up on the half hour mark following a delicate through ball, with Alan putting the ball through the keepers' legs before telling him to do 10 pushups, a request he ignored #nobanter. Assist for that goal was most likely Aza. Armadale could have got themselves back into it with a penalty awarded for a soft push from Zac on their striker, but they hit the upright, to the delight of the away fans. Half time score 3-0.
Armadale started a bit more brightly in the second half and pushed hard to find a goal but Hamersley defended well with Joey rising like a salmon to clear several dangerous balls. Any hopes of a comeback for Armadale were squashed when big Tim made it 4-0 from close range, assist by the ever present Olly. Andy McIntosh then made a grand entrance to the game by scoring a goal with his first touch on the 60 minute mark, in his first competitive outing of the season, having defected from an AFL team in favour of the beautiful game, 5-0.
Armadale were then awarded a second penalty, but again, they found the bottom left upright as Alec looked destined for a clean sheet, but a minute later the same player rattled the onion bag with a rocket, 5-1 with 20 mins to go. Coach Sam Ellis could be heard shouting to his players to 'up their game' and 'wake up' or he'd take them all off #idlethreats. However, the Hammers did indeed re-awaken and up their game in equal measure, with that man Andy Mac nailing a second following a neat pass from Aza, 6-1.
Georgie almost scored minutes later with a low effort from 30 yards but a fine save from the keeper. Baz 'McCallister' Gilloway then decided he wanted some more action in the final third, and had a glorious chance to make it 7-1, but he missed the ball and fell over. But it didn't deter him as he kept persisting to grab his first Hammers goal, with another effort going just wide.
Soon after they found their 7th goal with an end to end move. Following a headed clearance from an Armadale corner by Alan, the ball fell to Bijan who played it wide to Aza, who tore down the right flank and squared it back to the onrushing Clarke who was never going to miss the bottom corner for his second of the game #SelfPraiseIsPraiseNoneTheLess.
Bijan then got on the scoresheet for Hammers last goal, latching onto a George Harvey flick with a fine strike, 8-1. All in all it was a great team effort right throughout the field with several solid performances and some great passages of play on display. MOTM was Aza Parsons, who terrorised the Armadale left back for the whole game and was involved in many key moments #WellDoneAza.
Post-Match Comments from Gaffer Samuel Ellis, in his own Yorkshirian accent:
"(The) Performance were best attacking performance we've had all season. (We) Moved (the) ball well and created lots of chances. (The) Second half were best half, playing some fluid 1 and 2 touch passing which Armadale just couldn't handle. (The) Work rate for 75 mins of the game were brilliant, although we did slack off (a) little bit in (the) last 15. Even when you are 7/8 goals up we still have to push right to (the) end, but overall I'm happy with (the) display."
Alan Clarke
Categories
Share This Page

Major Sponsor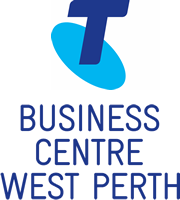 ---
Related Articles
---
Fixtures & Results
---
Categories
---
Articles by date