HRSC 2014 Award Winners
22 October 2014 Written by HRSC
Hamersley Rovers Soccer Club would like to congratulate all the award winners at our End of Season function last Saturday at the Metro Bar and Grill. This year not only did the winners receive a trophy but also a specially engraved club medallion from the Perth Mint.
We would also like to thank all those in attendance who were their to help us celebrate the 2014 season. It was another great evening with fantastic food and even better company. A huge thanks to our Club President, Carol Marinkovich, for organising the event on behalf of the club.
We hope to see you all back for a bigger and better 2015.
The full list of award winners:
Amateur Premiers
Players Player: Declan Peters
Coaches Choice: Shaun Gibbons
Amateur Premier Reserves
Players Player: Matt Austin
Coaches Choice: Dan Willis
Amateur Division 4
Players Player: Joshua Burns
Coaches Choice: Troy Malatesta
Amateur Division 4 Reserves
Players Player: Andreas Kornes
Coaches Choice: Giordan Martino
Ladies Division 1
Players Player: Ella Kerman
Coaches Choice: Tiffany Johnston
Ladies Division 5
Players Player:Robynne Luppnow
Coaches Choice: Nikki Hoogland
Metro Division 1
Players Player: Ian Dodson
Coaches Choice: Jordan Brannigan-McGuigan
Metro North Division 2
Players Player: Chris Podmore
Coaches Choice: Sasa Pelemis
Masters Premier Division
Players Player: Steve Innerd
Coaches Choice: Tommy McBride
Masters North Division 3
Players Player: Pine Clarke
Coaches Choice: Steve Tucker
Club Leading Goal Scorer
Candice Morrow
Most Improved Amateur Player
Jackson Wood
Club Person of the Year
Conor Fullard
Life Member
Joe Wright
Categories
Share This Page

Major Sponsor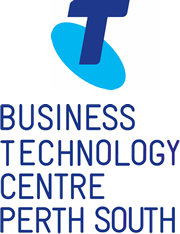 ---
Related Articles
---
Fixtures & Results
---
Categories
---
Articles by date