Bunnings Fundraiser Appreciation
15 July 2015 Written by HRSC
Well done to all who contributed to a successful Balcatta Bunnings Sausage Sizzle that helped raise hopefully close to $2,000 for our club. It was a very busy day with well over 1000 hotdogs being sold, a fantastic effort.
Much of the credit goes to Carol and Graeme who not only organised the day and all the food but also spent the whole day there from 7am until 5pm, a monumental effort thank you both so much.
Committee members Sam and Andrew also went above and beyond putting in a double shift spending half the day there and were a great help. Also from the committee, John, Alex, Matt, Broomy and Joe were on hand to help out at various times in the day.
A huge thank you to the members who came and helped out, Jon, Scott, Brendan and Dave from Masters, Hannah and Poppy from the Ladies, Ian from Socials and Aaron from the Amateurs. Also thanks to Stu for donating much of the drinks on sale.
These events can only be done with the help of people putting in their time so on behalf of the club and it's members, thank you all once again.
Categories
Share This Page

Major Sponsor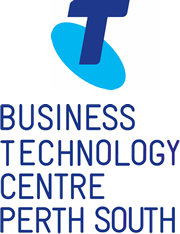 ---
Related Articles
---
Fixtures & Results
---
Categories
---
Articles by date