Division 5 Boys Clip Falcons Wings
11 May 2016 Written by HRSC
Division 5 Round 4: Hamersley SC V Koondoola Red Falcons
This week saw the Division 5 boys back home at blustery Carine. Fresh off an encouraging 8-1 goal fest last week at Armadale the boys were keen to consolidate with back to back wins. This early optimism was short lived as a lively Koondoola came to play. Fifteen minutes in and a through ball was latched onto and calmly slotted past the imposing figure of Alec Glass.
Shocked into action the boys were keen to make amends. Five minutes later and Tim Harewood made his intent to win the leagues golden boot evident as he muscled past the Koondoola backline and provided a tidy finish. Firmly back in the contest the Hammers midfield dominated with quick attractive football. George Harvey and birthday boy Olly Healey were pulling the strings and dictating play. A positive end to the first half leading 2-1.
Sam "Ranieri" had some choice words at half time which involved something to do with complacency and arguing with Gaz. The second half was underpinned by a solid back four effort from Joe Orifici, Barry McGilloway, Jookie Mulah and Zac Edwards. Starting and stopping seemed the order the day with a linesman who wouldn't have looked out of place at a Donald Trump rally.
70 minutes in and keen to build on a tentative lead, Olly Healy turned provider as Sargent, Lieutenant, Major Tim Harewood completed his hattrick. Next came the introduction of Andy McIntosh, Kingsley Frearson and Osh Owens. Solid performances from Bijan (always late, #fines), Alan "Shakerspear" Clarke and Zac Edwards were appreciated by all their team mates and our one fan!
A late goal for Koondoola saw Hamersley baton down the hatches at the back and midfield work overtime. It was only a matter of time before one of George Harvey's pin point set pieces and Gary Wortley's dominance in the air combined to create a clear cut opportunity for the pacey Osh Owens who opened his account for the Div 5 firsts.
Overall a solid performance from the buoyant Hammers who sent out a message to the rest of the league that Carine is going to be a fortress. A deserving win for the Division Five boys and clear statement of intent to challenge for league this year. #Winteriscoming
Categories
Share This Page

Major Sponsor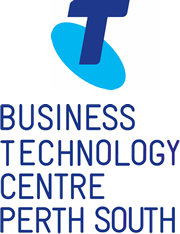 ---
Related Articles
---
Fixtures & Results
---
Categories
---
Articles by date